Concrete Patio Styles
Whether you are installing a new concrete patio or updating an old one, stamped concrete can give you the look and texture of a stone patio for a lot less money. Decorative stamped concrete patterns can range from standard brick and slate patterns to combinations of colored poured concrete with decorative border patterns, which will enhance any concrete patio. For many homeowners this will be an easy decision to make as these concrete patios are easy to maintain and will not settle over time or develop uneven surfaces. The hardest decision you will need to make will be choosing from the many stamp patterns, colors, and finishes.
"What is a Stamped Concrete Patio?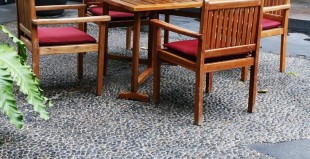 A stamped concrete patio is a poured color concrete or acid stained concrete slab that can have a textured or stamped surface added to it. This slab can be any shape, size, or color that you can imagine. We can help you design a patio layout that works with your area, lifestyle and budget.
If you already have an existing concrete patio that you want to update , it can generally be resurfaced, which can decrease costs as well as the length of the project. Should you need a new concrete slab, we will ensure that it is built with the highest structural integrity so that you can enjoy your patio for many years to come.
Why are People Choosing Decorative Concrete?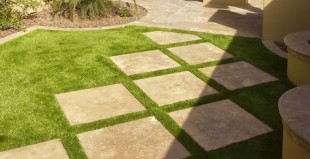 Despite competition from natural stone or wood decks, decorative concrete patios are gaining in popularity as home and business owners enhance their outdoor space. Concrete is the most popular patio material in the country because the design options have never been greater. The grey concrete of old has been replaced by beautifully colored poured concrete that can have any texture or stamp applied to it . The result is that you get the look of more expensive materials for a fraction of the price.
Ready to Design Your New Patio?
Our stamped concrete design consultants are ready and waiting to help you find the patio of your dreams. They can answer any questions you may  have about stamped concrete and all of our other services which include retaining walls, outdoor kitchens as well as all forms of concrete resurfacing and epoxy flooring. As our motto says, "If It's Concrete, It's Us". Please email or call us at 805-331-4121.