We have designed and installed a wide range of residential and commercial outdoor kitchens, BBQ's, fire pits and retaining walls to suit any budget. Whether you are looking to expand your living space with a outdoor kitchen and BBQ, build a retaining wall to your garden, or add a fire pit so you can enjoy the outdoors year round, we can help you design one that suits both your needs and showcases your backyard.
Outdoor Kitchens & BBQ's Expand Living Space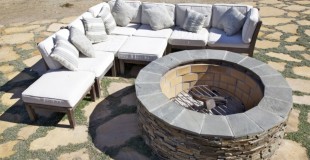 Adding an outdoor kitchen and BBQ or fire pit to your outdoor living space will allow you to entertain your family and friends with ease. No longer will you need to split time between your home kitchen and time with your friends or loved ones who are enjoying the outdoors. We use only the highest quality of products and can create a unique kitchen, BBQ or fire pit that will give you everything you need in a kitchen for years to come.
Retaining Walls Increase Building Space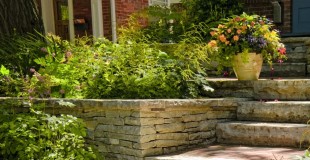 We also specialize in building retaining walls to increase your living or building space for gardens, homes and businesses. Whether you want to enhance your garden with an attractive natural stone retaining wall,decorative concrete retaining wall or a mass concrete wall with stone facings, we can design and build one that adds structure, space and improves the value of your home or business.
We pride ourselves on customer satisfaction because we believe it is the key to the success of our company. From start to finish, we can help you create the most suitable design for your landscape and budget. We are committed to you being happy with our work. If you are ready to start thinking about your outdoor project, please email or call us at 805-331-4121.